GCSE English for AQA on Collins Connect
GCSE English for AQA is supported by Collins Connect, our innovative online learning platform which combines easy access to high-quality content and up-to-date resources to effectively enhance teaching and learning in the classroom and beyond.
A subscription to Collins Connect gives you access to both GCSE Student Books, Core and Advanced, and provides access for all your teachers and students both at home and at school. Explore the book content and additional resources on the whiteboard, PC or any other tablet device, inside or outside the classroom


Bring the Student Books to life with additional resources including:
Annotated versions of all the Student Book texts, with key features glossed and analysed, points about grammar, vocabulary and imagery as well as tools to add your own annotations and highlighting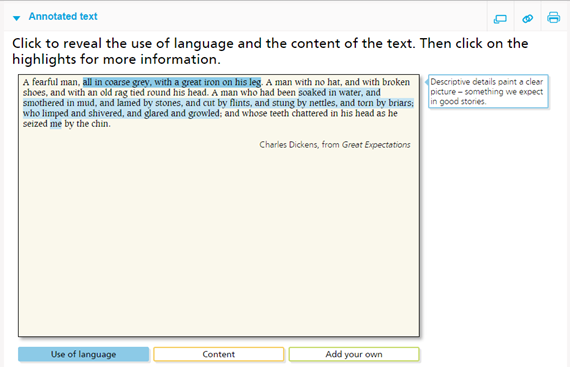 Automarked interactive activities to hone students' technical skills and their understanding of grammar, spelling and punctuation in Chapter 1 of Student Books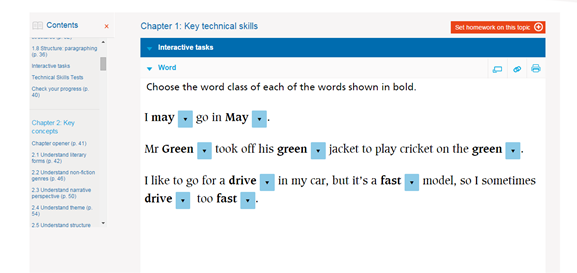 Explanation videos: visual explanations of tricky grammatical concepts such as subordination and coordination to help students overcome common errors, and add linguistic power to their writing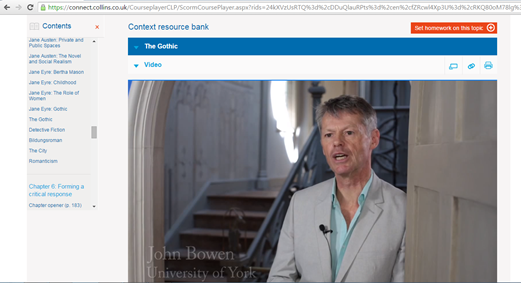 Literary context resource banks with images, videos and further non-fiction and literary texts to help your classes explore key new parts of the curriculum – context of nineteenth-century fiction and Romantic poetry and its legacy.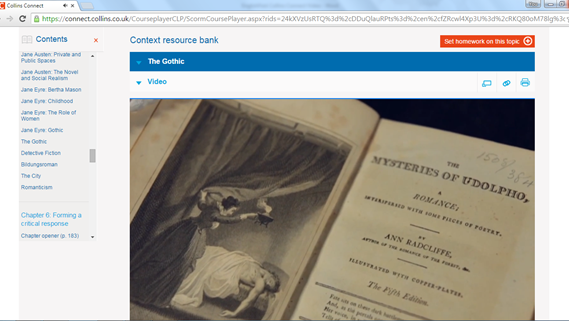 Extra end of chapter worksheets to use in class or for homework tasks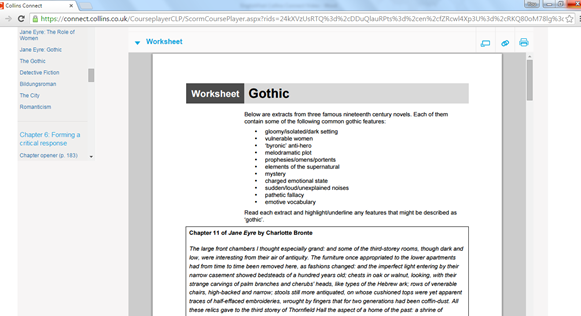 Click here to find out more about Collins Connect, to view samples and to watch video tutorials.
If you'd like to evaluate the resource in full, sign up for your free 14 day trial - visit connect.collins.co.uk to find out more